Archive for the 'Technology' Category
Lisa Gansky details in the book The Mesh how economic conditions have shifted consumers' priorities and behaviors. She highlights how some brands, as a result, are taking up residence in "the mesh," and suggests strategies for those who are currently outsiders.
The mesh is essentially an environment where consumers receive products when and where they need them, thanks to more information from both social media and wireless networks.
The development of the mesh is partly a result of  the recent human migration away from suburbs to urban areas. As these more densely populated areas spike in popularity, storage of possessions and management of waste are becoming issues. Combined with the current focus on global warming, this is something the business world and marketers should consider.
Most current models of commerce have a limited focus on product life cycles. It's generally thought that someone will need a replacement product at some point, and what they do with the old product doesn't matter. But it does, when seen in the context of growing urbanism.
As Gansky mentions, what if  "retailers set a stage for a 'reverse' supply chain, where the same careful attention to efficiency in supplying goods is applied to their recovery and reuse on the other end?" Some retailers already understand this notion. The outdoor gear company REI, for example, accepts old skis, refurbishes them, and rents them out. This helps consumers solve their storage problems while also giving REI a leadership role in the area of sustainability.
There are opportunities for non-retailers too. One of Modernista!'s clients, Doc to Dock, invites the medical industry to participate in this movement. The organization collects unused medical supplies from hospitals, matches these supplies with the needs of hospitals and clinics in developing countries, and ships the goods abroad. These actions effectively employ the mesh structure while  preventing thousands of tons of supplies from populating landfills.
And so, the challenge is: How can other industries similarly reverse their status-quo supply chains?
The uproar over Canadian metered broadband restrictions, recently announced and soon to be rescinded, could have a deep effect outside the universe of Netflix subscribers and software pirates. On-site advertisements consume small amounts of Internet subscribers' bandwidth but keep services and websites free or at a minimum cost. A backlash against unsolicited, bandwidth-consuming advertisements by means of ad-blocking software is already an issue that websites face every day, without looming, expensive overages.
In March 2010, arstechnica.com conducted an experiment in which much of their content was rendered unviewable to users employing ad-blocking software. While some readers supported the experiment, "there was a healthy mob of people criticizing us for daring to take any kind of action against those who would deny us revenue even though they knew they were doing so." Ars Technica readers were effectively biting the hand that feeds them by utilizing ad-blocking software, and the proposed elimination of "unlimited use" Internet plans in Canada would create a similar environment between Internet Service Providers and their subscribers.
By ignoring the reasons consumers are subscribing to ISP services such as access to ad-supported content, metered broadband drives subscribers to scrape for every last byte of data. Such plans contribute to an overall degradation of the web environment by way of ad blocking or complete abandonment of data-intensive services.
In a recent essay in UX Magazine, Andrew Turrell, User Experience Director at Lunch.com, argues that the news feed format, those short bursts of syndicated information from Facebook, Twitter, friends, and media outlets, is becoming a kind of universal currency of digital experience. He writes: "As users consume more and more information on personal aggregation websites and on mobile devices, all content providers must evolve to meet these new user expectations and browsing styles, and come to think of the news feed as the default model for presenting digital content."
I agree with Turrell's premise, but I think he doesn't go far enough in spotting the incredible convergence of social and personal "news" with old-school news outlets. For example, someone using Tweet Deck may in the same blush read a feed item from The New York Times about the recession and another item from Aunt Zelda about her cat, and that same user may turn around and comment on both. With the news feed model, Friend News from "content provider" Aunt Zelda and News News from "content provider" New York Times are both vying for your attention within the same interface and the same presentation format. And when you have friends sharing News News as well, it all starts to converge into one universal social and digital experience. It's no wonder that Facebook uses a little Newspaper icon next to the news feed, and it's no secret that social news has eroded older patterns of news cycles and news consumption.
Why has the news feed become so central to our everyday lives? Turrell is surely right that the small space format is perfect for the always-on mobile channel. Social and mobile are made for each other. But the other incredible power of the news feeds is the way that they enable sharing of all media forms. News feed items offer  a bite-size package that can reveal movies, slideshows, music, and other articles while sparking multiple conversation streams and user actions. With the ability to expand a news item and view its attached media content inline, the humble news feed has incredible communication power behind it.
It's hard to overstate the importance of the news feed for how brands operate. Here are just a few implications:
Every user is potentially a "reporter" and an advocate for your brand with their own set of friends and followers. They'll decide what, when, and how to share parts of your story in their feeds.
Brands aren't locked into situations where news "breaks" in the mainstream press and then circulates among consumers. It can easily break in social news streams and then find its way into media outlets, who republish it in their own news feeds.
Since it's now mainstream for consumers to have their own mini-media audiences in the form of their friends and followers, they are actively looking for interesting media to share that can help them spark conversation.
Because shared feed items flow into users' personal space, they often succeed by striking the right conversational tone, with news written and designed not just for personal consumption but to be bantered about in a social setting.
What do you think? Are any of these ideas news to you?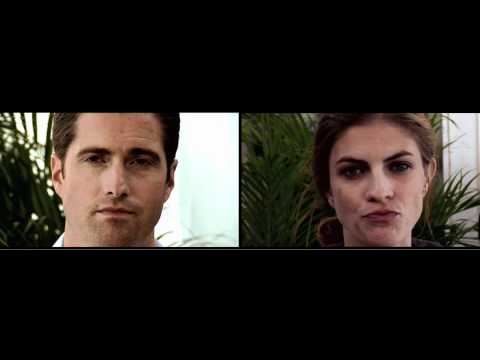 Last weekend saw the premiere of the new season of DEXTER, and with that, the conclusion of the DEXTER ARG that we've been running for Showtime. Tears were shed. People died. The community lives on.
For the past 9 weeks, some of the Modernista! team has been living in a parallel universe. The DEXTER ARG (short for alternate reality game, or, as one player translated, actual reality game) built the world of the Infinity Killer, a serial killer obsessed with fate and social control, and the Serial Huntress, an ex-FBI agent catching serial killers through crowdsourcing.
After returning from the Making Digital Work Conference at BDW, which included some of the most intelligent and forward-thinking minds in advertising, I expected to have all the answers to the digital future. Instead, I walked away with many questions, a revised outlook on the digital landscape, and a strong desire to affect our agency's future.
I thought a meeting of great minds – like Matt Howell, Gareth Kay, Michael Tabtabai, Alastair Green, Edward Boches, Scott Prindle, and John Winsor – would have it all figured out. But even they, admittedly, didn't have all the answers:
Stephen King quote – stolen from Gareth: "I'm just surprised that no one's thought of a better idea yet."
It took until Day II for me to realize that there wasn't a single, simple answer. The rise of digital has reshaped our marketing landscape and removed much of the control marketers once enjoyed. Whether the presentation was geared towards art, creative, production process, briefs, agency structure, or the latest technologies – the Mad Men advertising model is useless today.
Solutions to today's marketing questions are ever evolving. What might have worked yesterday, may not work tomorrow. And as scary as today's marketing landscape appears to many, we are living through the most interesting period in our industry.
The rules have indeed changed. Campaigns as we once knew them are dead. Instead our commitment needs to be about creating experiences that encourage:
-       participation
-       transparency
-       value
-       play
-       conversation (social)
Despite the conference's digital focus, it is clear that nobody believes interactive will replace all other forms of media. Though transmedia seems to be the hot term these days, I am a bigger fan of Tabtabai's digiraditional. While this term was introduced jokingly, it highlights the fact that there isn't an all-encompassing term for what a successful campaign should consist of today.
What does digiraditional really mean? Well, nothing… What it stands for though, does matter.
No longer will brands be able to shout at consumers.
Successful brands are providing real value through ongoing, relevant, and shareable content, experiences, and narratives. Agencies are beginning to figure this out. And yet many still have old agency structures, outdated internal resource bases, and broken financial models – which greatly hinder their ability to produce the brand experiences consumers' desire.
In order to better service our clients, sell top-level work, and exploit today's interactive toolbox we must break down archaic agencies structures.
Maybe that's the answer. Prepare your agency for the digiraditional future.
…Oh, and by the way, it's here.
Posting messages into the Facebook news feed of your most loyal consumers seems like a useful thing, right? It's one of the reasons social media teams have put so much focus on creating and promoting Facebook pages. Now, with Facebook approaching 500M users, and with the privacy distractions fading away, this seems more important than ever. So why isn't anybody using one of the most powerful aspects of the Open Graph protocol – the ability to send messages into the news feeds of people who have Liked something on your website?
For many brands, especially online brands, building a separate online presence on Facebook is an awkward process. Everyone wants access to the engagement and viral plumbing that Facebook perfected, and everyone wants to engage with consumers "where they are," but the price of that is creating a less efficient path to the place you want your consumers to take action. If awareness or consideration are your main goals, then this is fine, but if trial or sales are your main goal, then having the activity take place on a site besides your own is a drag on efficiency.
So, when Facebook announced The Next Evolution of the Facebook Platform in April, it seemed like the best of both worlds had just arrived. As Mark Zuckerberg announced in his keynote, the Open Graph protocol makes it possible to extend Facebook activities to any website.  Most of the initial conversation that followed concerned the power of the social plug-ins, especially the Like button, to spread content. Lost in that conversation was another, more powerful use of the Like button. As the Facebook team describes in the quote below, the Like button can create a persistent connection between you and your consumers. 
When a user establishes this connection by clicking Like on one of your Open Graph-enabled pages, you gain the lasting capabilities of Facebook Pages: a link from the user's profile, ability to publish to the user's News Feed, inclusion in search on Facebook, and analytics through our revamped Insights product.
The key phrase here is, "the lasting capabilities of Facebook pages." Now, if you have a website, you can get people to Like you on your own website, and still be able to post items into their news feed. Done properly, there may be no reason to create and maintain a separate presence on Facebook.
We've built a prototype of such a page here at Modernista! and confirmed that it works as described above. Sure, there are some bugs and documentation is scarce, but that's always been the case with the Facebook platform.
Some websites are using most of the Open Graph capabilities. For example, on IMDB, you can Like a movie, and all kinds of nice things happen for IMDB.  Your friends see that you Liked a movie on IMDB.com, a link to that IMDB page goes into your Facebook profile page, and IMDB movie pages start turning up in Facebook search.  Those are all nice things, but why isn't IMDB posting information to my news feed now? That's what happens with regular Facebook pages, and it's technically possible, so why hasn't IMDB or anyone else started doing this? We have some theories, but let us know your thoughts in the comments below.
Now Peter can finally do something useful with those TPS reports.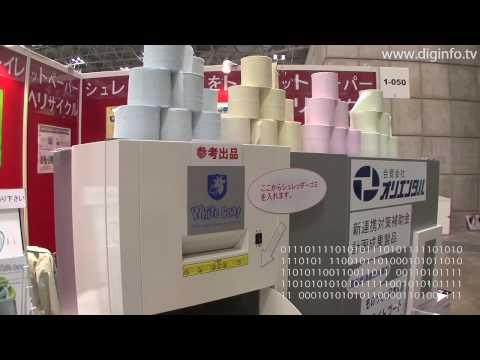 Check out the full article.