Archive for the 'Interactive' Category
In a recent essay in UX Magazine, Andrew Turrell, User Experience Director at Lunch.com, argues that the news feed format, those short bursts of syndicated information from Facebook, Twitter, friends, and media outlets, is becoming a kind of universal currency of digital experience. He writes: "As users consume more and more information on personal aggregation websites and on mobile devices, all content providers must evolve to meet these new user expectations and browsing styles, and come to think of the news feed as the default model for presenting digital content."
I agree with Turrell's premise, but I think he doesn't go far enough in spotting the incredible convergence of social and personal "news" with old-school news outlets. For example, someone using Tweet Deck may in the same blush read a feed item from The New York Times about the recession and another item from Aunt Zelda about her cat, and that same user may turn around and comment on both. With the news feed model, Friend News from "content provider" Aunt Zelda and News News from "content provider" New York Times are both vying for your attention within the same interface and the same presentation format. And when you have friends sharing News News as well, it all starts to converge into one universal social and digital experience. It's no wonder that Facebook uses a little Newspaper icon next to the news feed, and it's no secret that social news has eroded older patterns of news cycles and news consumption.
Why has the news feed become so central to our everyday lives? Turrell is surely right that the small space format is perfect for the always-on mobile channel. Social and mobile are made for each other. But the other incredible power of the news feeds is the way that they enable sharing of all media forms. News feed items offer  a bite-size package that can reveal movies, slideshows, music, and other articles while sparking multiple conversation streams and user actions. With the ability to expand a news item and view its attached media content inline, the humble news feed has incredible communication power behind it.
It's hard to overstate the importance of the news feed for how brands operate. Here are just a few implications:
Every user is potentially a "reporter" and an advocate for your brand with their own set of friends and followers. They'll decide what, when, and how to share parts of your story in their feeds.
Brands aren't locked into situations where news "breaks" in the mainstream press and then circulates among consumers. It can easily break in social news streams and then find its way into media outlets, who republish it in their own news feeds.
Since it's now mainstream for consumers to have their own mini-media audiences in the form of their friends and followers, they are actively looking for interesting media to share that can help them spark conversation.
Because shared feed items flow into users' personal space, they often succeed by striking the right conversational tone, with news written and designed not just for personal consumption but to be bantered about in a social setting.
What do you think? Are any of these ideas news to you?
Last week Mashable published an essay by Caroline Giegerich titled "The Art of the Checkin: From Location to Content to Brand." Reading this reminded me of the importance of thinking of checkin services not simply as location-aware applications, but as context-aware.
Users now have an opportunity to move beyond simply declaring their location by using utilities like foursquare. They can share images of locations using Instagram, the shows or movies they're watching using GetGlue, the games they're playing using Raptr, and even the beer they're drinking using Untappd. More importantly, all these services are starting to blend and interconnect. For instance, I can declare to my social network that I'm drinking a delicious Old Speckled Hen at The Plough & Stars all through one application.
It's now important for providers of almost any product or service to pay attention to checkin services. This is no longer a matter of the local coffee shop offering rewards to mayors. Brands need to respond to or incentivize checkin behavior, even if they have don't have a physical location. Simply put, being absent from this space gives other brands an opportunity to get a jump on you.
We're at the very beginning of something very big. Now is the time to define what experience your brand will provide with services such as these – before someone else does it for you.
Some agencies steeped in decades of mainstream media may be locked in to a mode of thought in which they see their primary "product" as making ads. Of course, we all know what ads are, but I can't resist a penchant for defining things, so here goes: It's a compelling, memorable mini-experience in audio, print, or interactive form that interrupts the channel you're engaged with, influences your perception, and motivates you to take action. The only people who think of ads as "products" are the people who create them (agencies) and the people who work with agencies to create them (clients).
But with the digital disruption underway and still in its infancy, agencies are starting to move beyond thinking of ads as products, and shifting to the idea that digital and social media products, and the user experiences they offer, represent a new form of embedded self advertising. Some examples:
The Kindle, with its built-in Whispernet connection, provides a great e-book reading experience, but also contains within it an always-on "advertising" and sales channel right back to Amazon's entire inventory of e-books (725,000+ and growing).
The iPhone contains an incredible ad for its own App marketplace.
Adwords and adsense are deeply embedded into Google's search product, in which search is advertising and advertising is search.
Facebook understands that your social network and the recommendations and actions of that network are a dramatic new form of advertising customized by your social connections.
Since these devices contain embedded marketplaces and storefronts, they need not interrupt the channel experience. Today's great products approach design and technology with the understanding that a great user experience advertises itself and sells itself.
Some core skills of great agencies are well-suited to this new landscape: incredible creativity, layered storytelling, deep understanding of design, strategic capabilities, and brand-building chops. But a focus on interruptions rather than destinations, and a focus on external third-party channels rather than ones baked right into product and platform experiences, can be an Achilles' heel.
The self-advertising that product thinking represents requires new approaches that put the user's experience of utility and value first. The experience can support users and enable them to opt in to embedded purchase decisions at their own pace.  The experience itself needs to be designed with acquisition, ongoing engagement, and retention in mind. Today's best digital devices and Web-based products and platforms represent an always-on channel. This mode of "advertising" has the longest shelf life possible: It lasts as long as people remain engaged with the experience itself.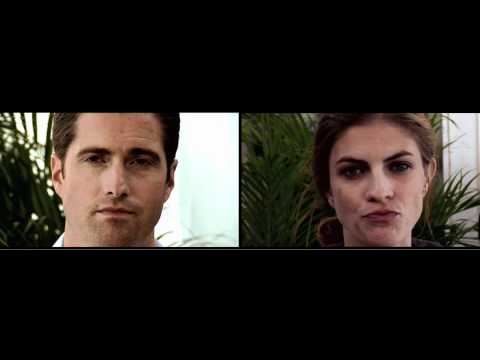 Last weekend saw the premiere of the new season of DEXTER, and with that, the conclusion of the DEXTER ARG that we've been running for Showtime. Tears were shed. People died. The community lives on.
For the past 9 weeks, some of the Modernista! team has been living in a parallel universe. The DEXTER ARG (short for alternate reality game, or, as one player translated, actual reality game) built the world of the Infinity Killer, a serial killer obsessed with fate and social control, and the Serial Huntress, an ex-FBI agent catching serial killers through crowdsourcing.
After returning from the Making Digital Work Conference at BDW, which included some of the most intelligent and forward-thinking minds in advertising, I expected to have all the answers to the digital future. Instead, I walked away with many questions, a revised outlook on the digital landscape, and a strong desire to affect our agency's future.
I thought a meeting of great minds – like Matt Howell, Gareth Kay, Michael Tabtabai, Alastair Green, Edward Boches, Scott Prindle, and John Winsor – would have it all figured out. But even they, admittedly, didn't have all the answers:
Stephen King quote – stolen from Gareth: "I'm just surprised that no one's thought of a better idea yet."
It took until Day II for me to realize that there wasn't a single, simple answer. The rise of digital has reshaped our marketing landscape and removed much of the control marketers once enjoyed. Whether the presentation was geared towards art, creative, production process, briefs, agency structure, or the latest technologies – the Mad Men advertising model is useless today.
Solutions to today's marketing questions are ever evolving. What might have worked yesterday, may not work tomorrow. And as scary as today's marketing landscape appears to many, we are living through the most interesting period in our industry.
The rules have indeed changed. Campaigns as we once knew them are dead. Instead our commitment needs to be about creating experiences that encourage:
-       participation
-       transparency
-       value
-       play
-       conversation (social)
Despite the conference's digital focus, it is clear that nobody believes interactive will replace all other forms of media. Though transmedia seems to be the hot term these days, I am a bigger fan of Tabtabai's digiraditional. While this term was introduced jokingly, it highlights the fact that there isn't an all-encompassing term for what a successful campaign should consist of today.
What does digiraditional really mean? Well, nothing… What it stands for though, does matter.
No longer will brands be able to shout at consumers.
Successful brands are providing real value through ongoing, relevant, and shareable content, experiences, and narratives. Agencies are beginning to figure this out. And yet many still have old agency structures, outdated internal resource bases, and broken financial models – which greatly hinder their ability to produce the brand experiences consumers' desire.
In order to better service our clients, sell top-level work, and exploit today's interactive toolbox we must break down archaic agencies structures.
Maybe that's the answer. Prepare your agency for the digiraditional future.
…Oh, and by the way, it's here.
Posting messages into the Facebook news feed of your most loyal consumers seems like a useful thing, right? It's one of the reasons social media teams have put so much focus on creating and promoting Facebook pages. Now, with Facebook approaching 500M users, and with the privacy distractions fading away, this seems more important than ever. So why isn't anybody using one of the most powerful aspects of the Open Graph protocol – the ability to send messages into the news feeds of people who have Liked something on your website?
For many brands, especially online brands, building a separate online presence on Facebook is an awkward process. Everyone wants access to the engagement and viral plumbing that Facebook perfected, and everyone wants to engage with consumers "where they are," but the price of that is creating a less efficient path to the place you want your consumers to take action. If awareness or consideration are your main goals, then this is fine, but if trial or sales are your main goal, then having the activity take place on a site besides your own is a drag on efficiency.
So, when Facebook announced The Next Evolution of the Facebook Platform in April, it seemed like the best of both worlds had just arrived. As Mark Zuckerberg announced in his keynote, the Open Graph protocol makes it possible to extend Facebook activities to any website.  Most of the initial conversation that followed concerned the power of the social plug-ins, especially the Like button, to spread content. Lost in that conversation was another, more powerful use of the Like button. As the Facebook team describes in the quote below, the Like button can create a persistent connection between you and your consumers. 
When a user establishes this connection by clicking Like on one of your Open Graph-enabled pages, you gain the lasting capabilities of Facebook Pages: a link from the user's profile, ability to publish to the user's News Feed, inclusion in search on Facebook, and analytics through our revamped Insights product.
The key phrase here is, "the lasting capabilities of Facebook pages." Now, if you have a website, you can get people to Like you on your own website, and still be able to post items into their news feed. Done properly, there may be no reason to create and maintain a separate presence on Facebook.
We've built a prototype of such a page here at Modernista! and confirmed that it works as described above. Sure, there are some bugs and documentation is scarce, but that's always been the case with the Facebook platform.
Some websites are using most of the Open Graph capabilities. For example, on IMDB, you can Like a movie, and all kinds of nice things happen for IMDB.  Your friends see that you Liked a movie on IMDB.com, a link to that IMDB page goes into your Facebook profile page, and IMDB movie pages start turning up in Facebook search.  Those are all nice things, but why isn't IMDB posting information to my news feed now? That's what happens with regular Facebook pages, and it's technically possible, so why hasn't IMDB or anyone else started doing this? We have some theories, but let us know your thoughts in the comments below.
M! is seeking awesome strategy interns for immediate start!
email CV ASAP to cflores@modernista.com
w/subject line= I'm Strategic
Boston in the Summertime!
One of our Art Directors, Brian Leech, is still new to both M! and Boston.
Somewhere around 1am last Saturday night, he and I ducked out of a bro-fest house party in Charlestown, the storied neighborhood in Boston'Ts northeast corner.
Two right turns and three blocks later, 221-feet of beautifully lit granite obelisk (yeah, I Googled that) challenged our path. I've visited and climbed the Bunker Hill Monument, but Brian had no idea such a thing existed in the middle of quiet Boston. Brian, one of Modernista!'s most cherished resources, meet one of America's unchallenged equivalent.
3.6% of U.S. land falls within the National Park system – almost 100 million acres in all. Incredible. Point is, there are a lot of National Parks into which you might literally stumble – in the middle of cities or the middle of nowhere.
In support of Ken Burns America's Best Idea documentary that is currently running on PBS, we worked with some frighteningly capable folks at FL-2 in Denver to create a digital discovery experience of our 396 parks, monuments, battlefields and parkways.
No one hates the National Parks. But not enough people love them. Check out http://thisisyourland.nationalparks.org to see why you should. And to plot next moves when escaping floundering house parties.
Emilio Acosta Farro of Peru, Aditza Maria Orozco of Nicaragua, Josephine Navalta of the Philippines and Ben Kiwanuka's Group of Uganda. How do I know these people? I don't. But I loaned them each $25 and they are all paying me back.
With Kiva, you pick the person (or group) to loan to. Within 6-12 months that person pays you back. Then you can loan that same $25 to another person of your choice, or withdraw your money to your PayPal account. The loans "are helping a real person make great strides towards economic independence and improve life for themselves, their family, and their community." (www.kiva.org/about)
Kiva has made micro-lending fun and accessible, with a simple, easy to use website built with open source technologies. For me, open source is the way to go. There are no licensing fees with PHP (programming language), MySQL (database), Apache (web server), and most flavors of Linux (operating system). That means Kiva can keep their website costs low, and focus on the more important matter at hand—helping people. I've had discussions with clients about using these technologies. In addition to being very stable and having a very large support group of developers, the cost savings of open source is quite attractive, particularly in these financially challenging times.
So check out Kiva, and see what you think. I don't know about you, but I've spent more than $25 on a few Friday (liquid) lunches. I think this Friday I'll brown bag it, and give my $25 to my new Guatemalan friends. How about you? If loaning $25 to Toeung Savon in Cambodia isn't your thing, you can still do some good, and get a little something for yourself, at www.joinred.com.
I am pleased to announce that Modernista! has been included in the PanelPicker voting process for the 2010 South by Southwest (SXSW) Interactive Festival. With the advent of neuromarketing, neuroscientist and researchers have been directing their expertise to marketing, using MRIs to analyze consumers' brain activity when exposed to different stimuli. And companies like Google are using mathematics to develop advertising solutions. Will digital marketers become scientists and mathematicians or will creativity triumph?
The founders of Modernista!, Lance Jensen and Gary Koepke, among others, will debate whether advertising is an art or science: Big Brother in Your Brain: Neuroscience and Marketing. Hints of what is to come, can be found here.
You can help us attend SXSW by voting. SXSW is a community-driven event and your voting accounts for about 30% of the decision-making process. The SXSW Advisory Board, which is a group of industry professionals from around the world, and SXSW staff are also involved in the process. Voting will close on Friday, September 4th, so make sure you vote soon.
Vote for "Big Brother in Your Brain: Neuroscience and Marketing"