Archive for September, 2009
I had the opportunity to speak and present at an event during this year's Advertising Week in NYC along with my buddy, Ben Alter (strategist at Momentum).  The event was sponsored by the new Sprite Green and was focused on the Millennial Generation.  We chose to present a project Ben and I had been working on this past spring, Cubes are Evil.
Cubes are Evil comes in three parts and the first installment was shown at After Hours. Below is the video for the first portion of the three-part project:
Episode 1 – A deconstruction of how we work from Cubes Are Evil on Vimeo.
Acknowledging transformations and evolutions in the way we work, we created this video project using stop-motion animation and making the clear argument that work spaces and culture need to be re-thought by large and small companies to ensure employee happiness by supporting their usage of digital media.
The goal of Cubes Are Evil was to identify and examine the sea change greatly affecting the world of work. We believe that employees, companies, and the economy need to utilize current catalysts, such as technological innovation and behavioral changes, in order to proactively steer the change and progress that needs to be taken to work models.
To visit the website, click here.
All in all, it was amazing to see the sheer interest in this little idea – making work more social. The crowd had tons of commentary on how to spread and evolve the concept.  Now its just up to us all to implement…
Google Labs has a pretty solid history of putting out one amazing innovation after another (like Sets, Trends, and News Timeline, just to name a few). Latest that I've been messing around with is Fast Flip, which basically brings the experience of browsing headlines at a newsstand to your online news experience.
Such a simple idea, and a brilliant one. The functionality is pretty flawless in my experience so far. Don't think this will end up replacing Google Reader just yet (at least not for me), but I have to say it's a far more enjoyable and richer experience. Also like that it changes and adapts the stories you see based on those you click on in order to give you the most relevant experience.
The mobile experience may be even better, which is not something you get to say often.
Perfect way to get a feel for what's going on from multiple sources while walking to the train in the morning for example (though the drivers who honk at me as I absent mindedly walk into the road while reading clearly feel otherwise).
Google Labs never ceases to impress. And I'm always even more interested to see what they do next. Their philosophy of embracing life in beta is something I wish more companies saw the value in.

A very threatening, if not tasty head-shaped cookie left on my desk.
To whoever sent this, message received, loud and clear.
As a PR professional, I try not to make a habit of blatantly ass-kissing the press, even though by definition that is what I was created to do.
But when a hard working journalist consistently has me reading his or her column, and consistently makes me feel smarter for having done so (and more importantly, look smarter in front of others), I have to share.
Such is the case with Abbey Klassen of Ad Age – her DigitalNext column is informative and topical (this week Ben Gaddis issues a fatwa on the over-hype of mobile apps).  Even more fun is the weekly Viral Video Chart, documenting the week's top viral videos – what they are, who created them for what brand, and of course, how many views they've earned.  Props to Visible Measures, who creates the chart for AdAge.com each week.
Coming in at #10 this week is the Sony mash-up of a pickup soccer game and a bullfight, "Twilight Football," from Dare Digital. Now that's a sure fire way to get people to pay attention to your low light photography technology.  How fun is that?
Last       Week
Brand
Campaign
Agency
Current Week Views

*

%  Change in Views

**

Watch the Spot
1
3
DC Shoes
Ken Block's Gymkhana Two Project
Mad Media
1,354,443
178%
2
1
Evian
Live Young
BETC Euro RSCG
1,087,884
-2%
3
5
Microsoft Xbox
Project Natal
World Famous
413,099
-9%
4
Back on chart
HP
You On You
Creative i
403,574
165%
5
2
Microsoft
Megawoosh (Make It Possible)
MRM Worldwide, Germany
318,899
-55%
6
8
Inspired Bicycles
Danny MacAskill Trials
N/A
316,510
27%
7
New
Smule
I Am T-Pain
N/A
267,354
New
8
4
Rhapsody
Jay-Z Music Without Borders
Droga5
260,766
-45%
9
Back on chart
T-Mobile
T-Mobile Dance
Saatchi & Saatchi, MediaCom
198,039
Back on chart
10
NEW
Sony
Twilight Football
Dare Digital
197,996
NEW
If you're not familiar with the planning school of the web, some quick background for you. It was started by Russell Davies in 2005 as a way of giving the planning community (both those currently in it and those aspiring to be) a way to get some additional practice in responding quickly to a strategic problem/assignment and submitting their ideas to a community of planner peers, to hear unfiltered feedback on what they send in. Different leaders in the planning community trade off responsibility for coming up with the assignments, and it makes for a rich variety of challenges.
Earlier this week, Gareth posted the latest fast strategy assignment. And it's a good one. These are never easy, but always result in some great entries and even get some new talent exposure. For reference, check out the last assignment and see the feedback judges provided.
Basically, this new challenge is about writing a persuasive and powerful strategic argument, quickly and succinctly- one page is all you get.
The specifics:
You work for Wal-Mart's agency as a planner.  Your client, at the CMOs behest, has asked you to consider whether Wal-Mart should build a standalone social network for the brand to help deepen the role Wal-Mart plays in the lives of the 2 out of 3 Americans who visit them every week.  Your job is to write a point of view and recommendation on what action should be taken.  In one page.  It will be sent direct to the CMO who is traveling China looking at expansion opportunities.

Some things to think about:  What's your point of view?  Why?  What's the CMOs point of view?  What's the brand's history (

here's

an intro to their past in this space)?  How do you play into this or change it? What's your evidence for the case you are making?  Is the page as pithy and punchy as it could be?
Good luck to all who throw thoughts into the mix.
Always use your client's products. A philosophy expounded by David Ogilvy. For a lot of people in advertising, that's not a very appealing prospect. Which is why I count myself very fortunate, because I think our client's products are great. I can't afford certain of our client's products. And I'm not able to participate in certain others. But in those cases that is one of the reasons why those products are awesome. I'll get to those in a minute, but first let me talk about one of our client's products that I do use, Palm.
The Palm Pixi rocks. It a mobile phone that lets you open multiple applications at the same time, just like your computer does. This simple innovation makes it a revelation. I can check my e-mail and listen to music at the same time. It has a built in GPS Nav system that is as good as any in a car and, while the voice tells me where to turn and all that, I can still send a text message or an e-mail or even put the phone to sleep, and the GPS keeps working. I can pause a YouTube video, go do something else for a minute, then come back to the YouTube video, un-pause it and pick up right where I left off. It looks good. The keyboard is good. The apps are solid. Everything about it just works. It's genius.
I've also had the privilege of working on Cadillac. And I'm in love with the Cadillac CTS-V. 556 horsepower. 0-60 in S*%# Your Pants. And a magnetic suspension system that must have been reverse engineered from some sort of alien technology. I raced the CTS-V once. On a private race track in upstate NY. I raced it against the slathering demon which lurks inside me on the onion-skin-thin line between courage and lunacy. And it was delicious. I drive a street-legal rally car. I graduated from Skip Barber Racing School. My dad was a race car driver. So I've taken a few turns in a few cars before, but nothing I've driven prepared me for the CTS-V. I quickly found myself in a fully luxed out four door sedan hurtling 125 miles an hour into an uphill chicane. I thought for sure it was going to have some degree of body roll. I took a slower line to compensate for it, and I was wrong. No body roll. Nothing but grip. And I said to myself, "Sweet. I can take that faster next lap." I said that for 10 laps. I'm still amazed they built it. A luxury car that fast and that handles that well. It's shiny black rocket science voodoo. A tuxedo with a jet pack. And it's amazing. I can't afford the Cadillac I'm in love with, but isn't that one of the things that makes Cadillac aspirational? Shouldn't it be exclusive? Shouldn't it make you lust after it and damn the world because you can't have it? Yes, it should. And it does.
TIAA-CREF. One of the biggest financial institutions in the world. It manages somewhere around 2 billion in assets, providing comfortable retirements for teaches, nurses, police officers and other public servants. Financial services for those who serve the greater good. Clearly, a Creative Director in Advertising doesn't qualify. But do they deliver on their promise to those that do? Yes. And they do it with honesty and integrity. They're not for profit. They've never had anyone at their company indicted. They've never asked for, or received, any kind of bailout. And they advise Washington in matters of Corporate Governance. They're great, and if I served the greater good of society in any way, I would invest with them. Because they are trustworthy and they have a track record of helping hard working people retire comfortably in the manner they've earned. And I respect that.
(RED). What can you say about (RED)? A client that actually saves lives. How many times have you been arguing with an account person or someone else, and somebody says, "C'mon guys. Let's all work it out. I mean, we're not saving lives here." Well, we don't have conversations like that on (RED) because we are saving lives. (RED) is a business model. (RED) companies send very large sums of money to buy antiretroviral medications for people who need them in Africa. Buy (RED). Save lives. Best brand promise ever.
The National Parks. Who doesn't love the National Parks? What I like about them is that the entire concept of National Parks, the idea that the best land in a country doesn't belong to a King or the government, but to the people, is an American idea. It's true. Yellowstone National Park became the first National Park in the world in 1872. Now, there are over 6,500 National Parks worldwide. Thank you, America. You're welcome, World.
PlaneSense. Fractional ownership of private planes that are more environmentally friendly, cheaper, and which land at more airports than jets = win.
That's the line up. Not a dog in 'em. I don't ever have to go to work and say, "How am I going to spin this? How can I put lipstick on this pig?" I go to work every day saying, how can I get the word out about all these great people? I imagine that's not something everyone in advertising can say. And that, is why I'm lucky.
The Patriots are back. Regular season starts Monday Night and many of us are very excited. While I'm sad to see the summer end, football season begins. We were all  crushed last season when Tom Brady was subject to a dirty blow to the knee in the first game. I then bought my I Miss Brady t-shirt because I just couldn't believe that my football season was now over. It took me a few games to finally give in and watch Matt Cassel play. Thank god that's over.
As they say on Monday Nights. "ARE YOU READY FOR SOME FOOTBALL." Welcome Back Tom
A while back (actually what seems like ages ago) I wrote about an unexpected experience while flying and the resulting impact it had on my impression of that airline. At the time it was a reminder that even though the experience of flying these days is generally god awful, an airline which has the foresight to hire the right people can offset some of that when those people come in contact with frustrated fliers, and help to make the whole process just a bit easier.
I'll be perfectly honest- I have no love for any airline. I don't like the lack of transparency in the way they operate, the completely inexplicable lack of communication when flights get delayed or canceled, and I'm no fan of surly gate attendants and flight crews who just add to the general stress and irritation of the experience. Safe to say, airlines start in the negative with me, and they have a long way to go to impress me before I even set foot on the plane. Quite frankly, I'm just expecting a bad experience start to finish.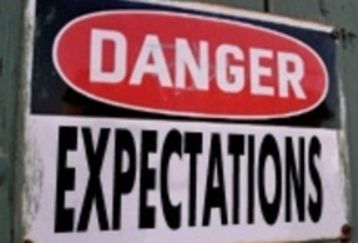 But recently I had a similar experience to the one I had way back in 07 that momentarily lifted that cloud of skepticism and pushed me to potentially rethink what I thought of that particular airline (if in fact this person was indicative of who they hire). That airline was Delta, and the person in question was a rare bright spot in a mix of rude and irritable flight attendants. After a particularly long day of travel, frantic work, and high pressure meetings, the only thing I wanted when I got onto my flight was a cold beer. After asking this particular flight attendant for one, I started to reach into my pocket for my wallet. She quietly placed her hand on my shoulder and shook her head, waving away my attempt to pay.
Whether she sensed the exhaustion in my face, in my tone of voice, in my demeanor, I can't really know. But she picked up on something, and through her small gesture that she probably didn't think twice about, she essentially placed me into a positive state of mind for the remainder of the flight. The shock of a positive and pleasant interaction with someone who works at an airline was rare enough for it to fully change the way I was feeling at that moment. And for the rest of the flight.
And that small occurrence got me thinking not surprisingly about our industry. As Gareth recently put it, chasing the spectacle when the small stuff is what really makes people's lives better seems a bit odd these days. So does, in my humble opinion, chasing fame when fame for us doesn't necessarily make people's everyday lives better.
Despite all of the attention being paid to the supremacy of utility value in our digital world over the fireworks show, seems like we're still too often finding ourselves in the position of being asked or trying to do the latter. I suppose it's in part driven by the broken model of industry awards that recognize advertising that agency folks like versus advertising or ideas that actually make a difference in the lives of regular people.
The other part to me seems to be many people- client and agency folk alike- who are willing to pay lipservice to a changing world but not yet ready to commit their own efforts and attention to that world. It's funny and sad at the same time to think that the biggest obstacle to progress is in fact ourselves.
But at the same time, feels like it's our most exciting challenge. And one I'm personally invested in, and hope that many others are as well.This is our moment to change the way we operate, even if some don't want to, because I think we simply have to. It's never easy, but it's necessary. And seems to me that those who do it right will be the ones remembered as having ushered in a new era for our industry.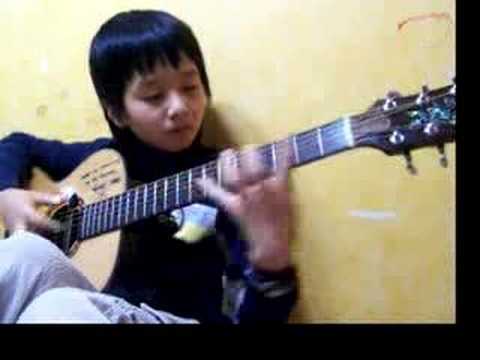 It's Fall.  Summer's over.  The thinking season is upon us.  Things go.  Things change.  People leave.  People begin.  Details are forgotten.  But some things last.
Some of us seek inspiration more than others.  Herewith, one human's unofficial  Inspiration List for 09/01/09:
1. Mad Men, duh, because Lost lost me.
3. OCMS -See them live and be born again.  Musically, I mean..
4. Grace, Beauty and General Awe-Inspiring Talent (aka Roger Federer)
5. Lorrie Moore's first book in 11 years.
6. May Lemonade Get Into Sundance.
7. It's never too late to make the NYT Best Seller List.  You go, Julia.  And you go, butter, go pig fat.  I was always on your side.
8. Tracey Slater's Four Stories series: the spoken word is alive and well.
9. When art & commerce meet.  Sometimes right here in our offices.
10.  17 year old fashion blogger Jane